Chico On-Site Truck Repair
Chico On-Site Truck Repair – Truck Repair Services – Chico, CA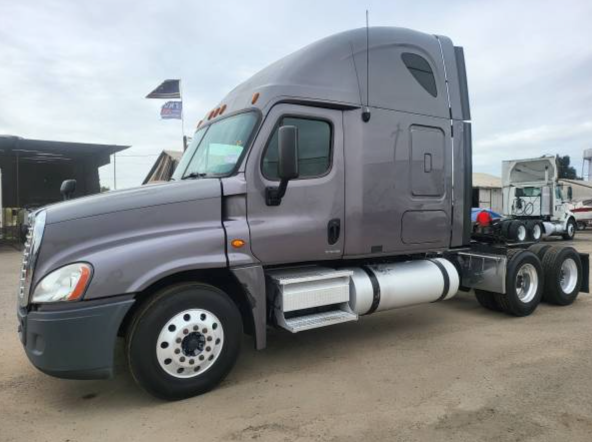 At Chico On-Site Truck Repair, we understand that your truck is important to you. That's why we offer quality truck repair services at a price you can afford. We have years of experience repairing trucks of all makes and models, so we know exactly how to get the job done right. Plus, our team of skilled technicians will work diligently to ensure that your truck is back up and running in no time.
Contact us today at (530) 461-5955 to learn more about our truck repair services or to schedule an appointment. We look forward to helping you get back on the road safely and quickly!
About

Chico On-Site Truck Repair
For those with large trucks, buses, or farm equipment in need of repair – Chico On-Site Truck Repair is the most dependable and quick option. Our mechanics will come to you – no towing required. We service all major brands of trucks.
And we're not limited to just 18-wheelers. We also service:
Dump Trucks

Buses

Bulldozers

Backhoes

Farm Equipment

Box Trucks

Garbage Trucks
Just give us a call at (530) 461-5955.
Chico On-Site Truck Repair

Services
Service For Your Entire Fleet
We refuse to simply fix one truck and move on like some other companies. Our team offers repairs, as well as preventive maintenance for any sized fleet- no job is too big or small for us. You'll get things like:
Oil Changes

Battery Checks 

Tune-ups

Fluid flushes and refills

DOT Inspections
We'll also tighten up a few screws here and there – the ones that need it, anyway. Our team can spot a component about to give way and have it replaced in a right jiffy. Dial (530) 461-5955 now!
You're In Good Hands
Chico On-Site Truck Repair will provide you with an estimated time of arrival and will always aim to be prompt. If we get caught in traffic or have any other delays, we'll update you along the way. In short, you won't ever have to wait long for us. Our decades of combined experience with emergency roadside service (24/7) and onsite truck repairs guarantees it.
Brake Repair and Replacement
If you think that your truck's brakes aren't working as efficiently as before or hearing strange grinding noises, it's time for brake repair. discs, drums, pads, rotors, reservoirs From fixing small problems to complete system replacements – our technicians can do it all.
We know everything there is about brakes and will get yours repaired fast.
Before we finish, we want to walk you through what we did and how it works. That way, you can be sure you're satisfied with our work (and we can too!). Plus, ensuring that our customers are content is always most important to us.
Engine Diagnostics, Engine Repair
If you think your truck's engine may be having difficulty, look for these warning signs: decreased power or increased heat production. Also, the engine might have more trouble starting in cold weather.
Luckily, our diagnostic equipment will help us determine the problem so we can fix it quickly and get your truck back on the road.
Contact Chico On-Site Truck Repair and Services today at (530) 461-5955.
Trailer Repair
At Brody's Trailer Repair, we not only specialize in cabs, but trailers too–which does a lot of work for you. It carries the manifest and needs to arrive without any problems. We are skilled in repairing all parts of a trailer whether it involves axles, brakes, lighting , latches or locks . And don't worry about the type of trailer you have; we know our conestogas , reefers , low-beds curtainsides etcetera better than anyone else . Plus well…all the others too. Quick repair is important to us so that you can get back on schedule as soon as possible. Dial (530) 461-5955 now!
Diesel Truck Repair and Maintenance
Diesel trucks are one of the most important machines in the world, and they need regular care to stay in top condition. That's where Chico On-Site Truck Repair comes in – we're your one stop shop for all things diesel truck repair and maintenance. From oil changes to engine tune-ups, we can do it all. And if you're in need of more serious repairs, don't worry – we're certified to work on all major brands of diesel trucks, including Mack, Kenworth, International, Peterbilt and Volvo. Best of all? We come to you! No tow necessary.
Suspension Service
When a bad suspension isn't irritating, it's dangerous. Most times it's both. It affects steering and handling, which is not a good thing for 80,000 pounds of steel moving at 60 miles an hour.
When our team arrives at your site to inspect the suspension, we're looking for:
Missing or damaged U-bolts

Weakened shocks or struts

Damaged airbags or springs

Worn hoses

Leaks

Excessive rust or corrosion
Once we've got a handle on the problem, we'll get to work fixing it. We can do anything from simply topping off fluids to complete system replacements.
Air Conditioning Service
At our shop, we have the experience and expertise to service all major brands of truck air conditioners, including Freightliner, Peterbilt, Volvo, and Mack.
If your A/C system needs service, we will come to you and inspect it for leaks. We'll also look at the compressor, evaporator, and condenser. If everything looks good during our inspection process, we'll recharge the system with refrigerant.
If there's a bigger issue like a damaged compressor, we can take care of that as well. We have plenty of replacement parts in stock, usually meaning one visit is all it takes.
DOT Inspections
Once a year, the Department of Transportation requires that all commercial vehicles pass an inspection. The inspection not only covers the truck itself but also the driver.
Our skilled technicians at Chico On-Site Truck Repair will evaluate your truck to ensure everything is up to par–leaving you with one less thing to worry about as you hit the open road.
Contact Chico On-Site Truck Repair for all of your heavy duty vehicle repair needs. We're easy to reach by dialing (530) 461-5955.
Contact Us Today!
If you're ever in need of a truck repair, be sure to give Chico On-Site Truck Repair a call. We're the most qualified and professional truck repair company in the area, and we're always happy to help out our customers. So don't hesitate to give us a call the next time you need a truck repair – we promise you won't regret it!
Don't delay, call today. We're easy to reach at (530) 461-5955.